BIO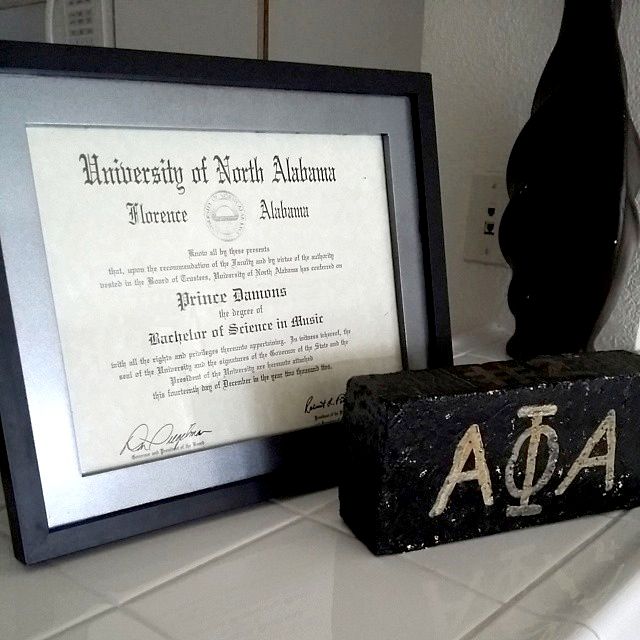 Born and raised in the rural souls of N.E. Mississippi, a talented young songwriter, musician, producer and singer is emerging to the forefront. Prince Damons has written, produced and performed with some of the industry's most revered artists. From the iconic Tower of Power's lead singer Lenny Williams, to Soul/ R&B phenomenon Dwele and even Hip Hop legends E40 & Too Short, Prince has truly made his presence felt.
Prince's story began in the economically oppressed, small town of Corinth, Mississippi. As a child, his parents would give him and his older brother musical instruments instead of toys for Christmas. He started strumming his first guitar at the tender age of four and since his brother never stuck to playing, Prince would gain both of their gifts every year to experiment with.
While the neighborhood children were at play outside, young Prince was indoors honing his craft for hours at a time. At age six, he began playing piano at a small Baptist church in his hometown. He played the same songs every Sunday until he expanded his musical repertoire. His exceptional work ethic and near perfect pitch, have garnered him maestro status in the industry. Prince now plays 13 different musical instruments inclusive of piano, drums, bass, cello, vibes, saxophone and guitar.
Defying the odds of high drop out rates in his rural surroundings, Prince graduated at the top of his class and earned an academic scholarship to the University of North Alabama. Prince was an immediate stand out amongst his musical student peers because of his innate work ethic. Attending classes in the morning, working at a music store in the afternoon and teaching music lessons at night after completing his daily coursework, made for an even more exceptional discipline.
Prince used the weekends to begin mastering his showmanship skills by playing at clubs around town. He'd then wake up early on Sunday mornings to play the Hammond B3 Organ at multiple churches. He maintained this grueling schedule throughout his undergrad years yet still remained committed to his rural hometown values. Volunteering his musical talents to the community for humanitarian efforts and fundraisers through his beloved Alpha Phi Alpha Fraternity, Inc. gave him solace and kept him grounded. His hard work and dedication was gratified when he became the first in his family to ever graduate from college.
Armed with a degree in Commercial Music and dreams of a successful career, Prince took a leap of faith and headed to the urban music hotspot of Atlanta, Georgia. With no industry contacts and often having to sleep in his car, he relentlessly pursued his ambitions. Prince truly believes that "...the ultimate measure of a man is not where he stands in moments of comfort and convenience but where he stands at times of challenge and controversy..." MLK, Jr
Having full awareness that he must pay his dues, Prince forged an opportunity to ghost-write and produce for numerous Grammy Award winning producers including Gary Baker known for legendary groups like The Backstreet Boys, NSYNC, Britney Spears, 98 Degrees, etc.
Prince's exceptional talent and unyielding efforts finally earned him the means and connections that led to multiple deals with Casio, the CW & Warner Bros. Television networks which garnished him many key musical placements. A multitude of major rated Nielson programs such as "The Ellen DeGeneres Show," "America's Next Top Model," "Judge Mathis" and many others still utilize some of his compositions to this day.
His unique style, sultry vocal texture and gospel rooted musicianship yields him endearing comparisons to Soul/R&B sensations such as D'Angelo, Raphael Saddiq, Anthony Hamilton and others.
Prince Damons is rising quickly as the next "one to watch" being on the verge of breaking through to the next level in the new wave of talented, emerging artists, says Ronald "Ron E." Estill, head of REvision/ Rt Music Group. He is truly ready to reap the fruits of his labor and his debut project is one of the highly anticipated, R&B/ Soul music releases for 2019. His current hot, debut single "This Side Of Heaven" and "Someday" that he masterfully produced for Christopher Williams' return to radio, is already drawing him much earned attention, so stay tuned!!
RtMusicGroup.COM